"Make Your
Website Responsive

for an Incredible User Experience and Increase your Business Reach."
Responsive Web Designing Company – Mindiansoft Technology has a team of talented professionals which are known for providing the best responsive web designing services in India and all other parts of world. We are serving clients from all parts of globe and help them in increasing their business by providing the user friendly responsive website designing services. Also all the responsive web designing websites which are developed by our professionals have high conversion rates and high CTR.
We majorly focus on building a responsive website for those who quest to enrich their organization's quality and brand with its outlook. Our customized screen sizes and new-age approach is accessible to popular search engines and other platforms where your brand can create a difference through its astonishing identity. We understand the client's' requirements and create exceptional experiences that promise high conversion rates and traffic. Dynamically resizing the content of the website offers optimum viewing experience and lures the visitors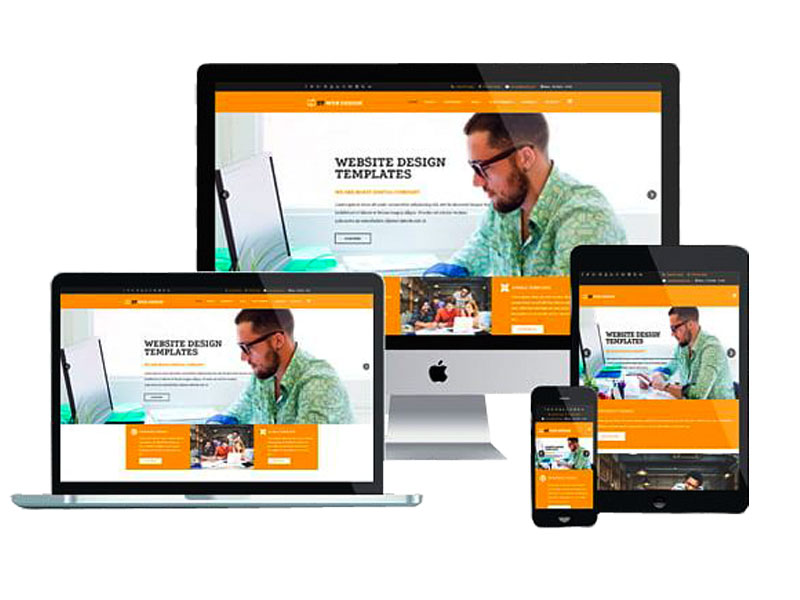 Your Reliable
Responsive Website Designing Company In India!
We frequently make errors in creating and designing a website that rarely appears good. A reputable, responsive website designing company, Mindiansoft Technology, strives to offer top-notch responsive web design services. However, the word "responsive web designing" encompasses many more elements. Thus it takes considerable skill and extraordinary intelligence to produce a standout responsive website design. All such requirements are well known to Mindiansoft Technology.
Modern responsive web design services are centred on functionality and appearance. Our competent web designers meticulously collaborate with our team of developers to ensure that the design is appropriately integrated with the user experience and usability. Our web design solutions may provide your visitors with the best user experience possible by employing years of industry knowledge to create adaptable and user-centric websites. Contact us, your reliable, responsive website designing agency in Delhi, now if you require a qualitative responsive web design that is new and unique. Additionally, if you're looking for a digital marketing company to increase your visibility, effectively advertise your company, and boost your sales, you're at the perfect place.
Websites are particularly user-friendly because they easily adjust their framework to fit multiple screen resolutions. In addition, these websites have been thoroughly tested in a variety of browsers to deliver impeccable results to all potential businesses out there. In order to make your web pages suitable for all platforms, including iPhones, smartphones, tablets, laptops, and obviously computers, Mindiansoft designs them utilizing the most recent bootstrap software.
Types of Problems Solved By Our
Responsive Web Designing
Now the question arises that What Challenges/Problems Does Responsive Web Design Solve?

You can get rid of vertical or horizontal scrolling. We Upgrade the website on mobile and tablet in such a way that it'll provide the viewing experience of your website visitors.
Also all the things are implemented on your site and you don't have to develop a new site for mobile or tablets.
We Works on Fluid grids extensions of liquid layouts. It is a special technique which use robust manner fitting elements into huge and small screens effortlessly.
We implement Style which is Separated from Content the reason behind that is for responsive web design you have to make changes in CSS. So optimizing style sheet makes your site more light and easy to use.
It is cheaper to develop
Why Choose Our Responsive Web Design Company?

We not only incorporate responsive design in your new website design scheme of things, but if you already have a website, we also can modify it and make it responsive so that you can gain more customers from mobiles and tablets. Our team has all the tools and technology to make your website more accessible.