WHAT IS SOCIAL
MEDIA MARKETING?
As social media evolves, market players maintain each channel's core purpose: the trifecta of connection, communication and community. Sprout Social data showed that 57 percent of consumers will follow a brand's social page to learn about new products or services. It's why brands should make sure they're posting content that satisfies connection and engages in communication while building community – instead of posting promotions for users without any thought.
Enter social media management. Sometimes called social media marketing management, it is a branch of social media marketing (SMM) that covers planning, crafting and publishing content on social platforms. It involves regular social profile audits and audience research, which are essential to rolling out relevant content.
At Mindiansoft, we take a holistic approach to managing our clients' social media accounts successfully. Our social media management company combines organic and paid solutions to deliver the most efficient and profitable results.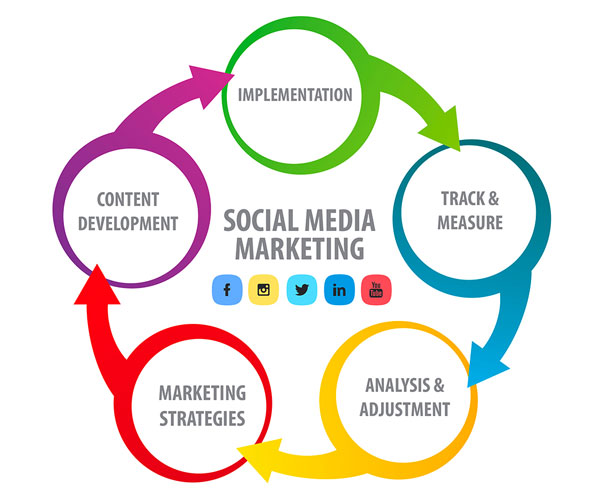 WHY BUSINESS NEED
SOCIAL MEDIA MARKETING
Business owners and marketers know that social media is an important part of any digital strategy. As such, social media is often tackled at the launch of a business or brand.
But when you dive into social media marketing, it immediately becomes apparent there are several elements to navigate and implement if you hope to succeed across social platforms.
Consider how social media management for small businesses alone requires you to create an overarching strategy, post and schedule high-quality content, respond to customer comments, engage with users and set up paid advertising campaigns.