The more appealing your website is to customer, the more revenue it will generate. At Mindiansoft Technology, we have the capability to re-design any website which makes it easy for the clients to get their website updated from an old one. We re-design your website according to you with a few ideas that can make your website more appealing and can attract more attention than before.
It is another prominent yet exemplary facet of extending the online growth of any business. Website Redesigning is another level overhaul that comprises changing magnificent elements on the webpage. It could be code, structure, content, or any other visual that represents your business page more aesthetically pleasant and well-versed. Mindiansoft Technology has been in this service for years, and this is the reason that our expertise never hesitates to redesign any website regardless of its domain, reach, size, or functionality. If you are a leader who desires to bring a commendable to your business site for exaggerating its market reach, online presence, and ultimate content audience, don't miss out on choosing us for this uneasy task.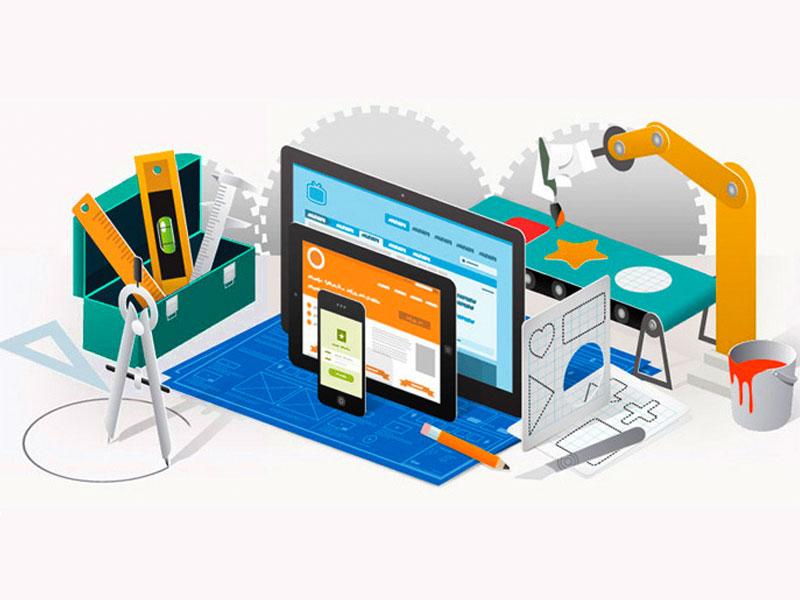 We can assure that your website will get more traffic and attention that it needs. Our team is skilled in website re-design that makes the new website as per your need and latest trends and improves the terms and manners of the traffic production or in the appeal of the web design and page layout. Our dedicated website-redesigning team in Noida, Delhi, NCR updates your website using the latest technologies and trends which are in accordance to your business.Thereafter, regular checks to your updated website are made to ensure full compatibility and performance. We always provide the re-design website with the base feel of the old website with a new & fresh look.

Mindiansoft Technology is one of the best website redesigning companies in Delhi that helps businesses revamp their online presence and improve their website's user experience. Our team of experts is dedicated to providing top-notch website redesign services that are tailored to meet the unique needs of each business.
Our Website redesigning process starts with a thorough analysis of your current website to identify areas of improvement and create a redesign plan. We then move on to the design concept and wireframing, where we create a new website design concept and wireframes that will be used as a blueprint for the redesign. Our team of experienced designers ensure that the design is modern, professional and aligns with your business objectives and goals.
BENEFITS OF
REDESIGN WEBSITE
A chance to start over
Increased conversion rat
Brand consistency
Increased consumer trust
Rankings boost
More control over your conten
A leg up on the competition
Save money in the long-run
Adapt to new technology
orale boost